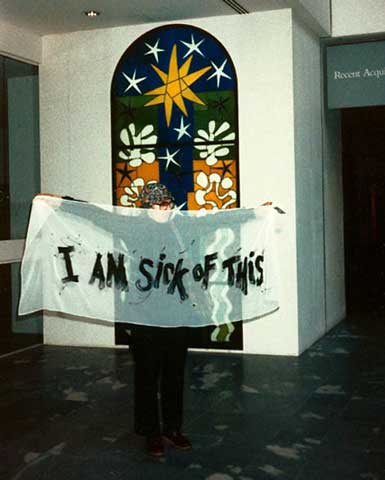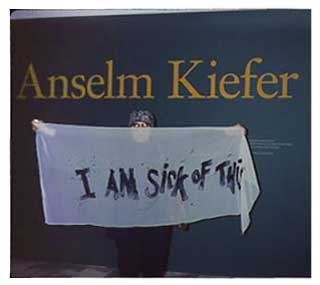 I AM SICK OF THIS™
is an on-going performance piece.
Sims uses a transluscent white scarf that is undraped and held up in protest in front of anything she finds overbearing, pretentious, boring, repetitious, drawn out, precious, etc. The scarf has the words "I Am Sick of This™" embroidered in black stitching, creating the effect of a hand-painted protest sign.
There are also adhesive stickers printed with the same statement.
left and below: Sims perfoming at MOMA, Museum of Modern Art, New York.